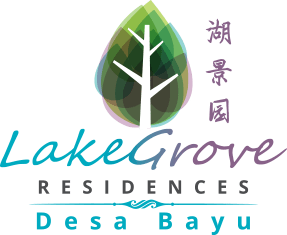 Lakegrove Residences is located between Bercham and Tambun. Bercham being a highly populated area, and Tambun being a well known tourist spot. This exclusive gated and guarded development is expected to elevate the property values in its immediate surroundings thanks to its well-planned layout, well thought-out concept and strategic location.
The project offers a serene, calm and eco-friendly environment with natural hills and lakes all around it. Lakegrove Residences is ideal for those who value peace above all else. Each Lakegrove Residences unit will be equipped with free alarm wiring inside the building. Residents will also enjoy substantial savings as we are offering a year of free 24-hours security guard surveillance after CCC.
The lot dimensions of these double-storey homes range from 20′ x 70′ up to 20′ x 109′. With only 52 units of double-storey terrace houses available, it is a matter of first-come first-get as there is only limited units. Coupled with the well-accepted and latest trend of gated and guarded communities, it will provide an upgraded lifestyle while addressing the security concerns of today's homeowners.